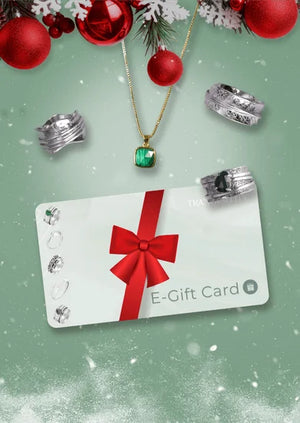 The Perfect
Gift This
Christmas
the perfect gift this christmas
tranquillity gift card
Stuck for a Secret Santa gift? 🎅
Take me there
★★★★★

"The Patience ring is the best thing ever. I've never relied on something so small to deal with the biggest anxieties in my life."
★★★★★

"A beautiful ring, gorgeously made and helps calm my anxiety. I can truly say it's helped me calm the start of one of my attacks earlier."
★★★★★

"Absolutely love this ring, always calms me down and has stopped my bad habit of biting my nails."
★★★★★

"I bought one of your rings and I wish I had done it sooner."
★★★★★

"As someone with ADHD, I am Obsessed with my rings. They are great in presentations and meetings."
★★★★★

"I bought one of your rings and it has helped me so much. It has really changed my life."
Sometimes, all it takes...
is a brief moment to bring yourself back into the present.
Tackle anxious and stressful thoughts, whenever and wherever you are with our subtle mindfulness jewellery.
Our beautiful Sterling Silver and Gold plated designs are made to be worn on any occasion, helping you to stay in the present in your day to day life.
How can we help?
Fidgeting is an innate behaviour that the body uses to combat forms of stress - hand rubbing, picking skin, nails and pulling hair in some cases. This is the body trying to pacify and calm itself.
Hand touching has been shown to be a form of self-soothing behaviour. It can cause the release of a chemical called Oxytocin which in turn can have an anti-anxiety effect.
The act of using the ring as a grounding tool during and outside of meditation has also been shown to have a positive effect when dealing with stressful situations.
Our Mission
Our mission is to empower you, through functional, stylish and high quality products, as well as belonging to a growing community, providing connection to like-minded individuals, all striving to overcome mental obstacles to achieve their goals.
Beautifully Designed Mindfulness Jewellery
We create innovative, empowering and ahead-of-the trend mental wellness products, using scientifically proven tactile therapy.
We seamlessly couple mindfulness with everyday life. Tranquillity is pioneering a new way of practicing mindfulness by offering empowerment tools in an exciting and stylish way that can be utilised anywhere, anytime.